Closed
06-02-2017, 06:09 PM
This is the discussion thread for
Update #557
Added Crocodile and Plague Doctor hat (Thanks spoopy)
Added dab swep to people with more than 100 karma. (First melons pets then vapes and fidget spinners. Might as well just go full meme at this point.)

Please report any bugs associated with this update
here
.
06-02-2017, 06:13 PM
the server is getting better and better, all that needs to happen is remove presents.
---
06-02-2017, 06:14 PM
planking update when
---
bert macklin, FBI
Rebecca Chambers/Cersei Lannister
Resident Evil, Metal Gear Solid, and ASOIAF/GOT fanatic
Krabs, Dog (Now Gregg I think) and Spoopy are traitors
06-02-2017, 06:15 PM
Dab swep is the best thing that has ever happened on this server.
---
飛鳥了
06-02-2017, 06:42 PM
I cant even
---
06-02-2017, 07:30 PM
Since when did div get cool? Spinners and dabbing. 
06-02-2017, 08:31 PM
WE HAVE NOW ADDED DABBING BUT OH NO PHD THE M1 GARAND JUST CANT HAPPEN



Ffs
---
06-03-2017, 12:15 AM
End my fucking life already
 
06-03-2017, 02:24 AM
06-03-2017, 03:51 AM
Gets dab swep, not rape swep.

I see the priority.
---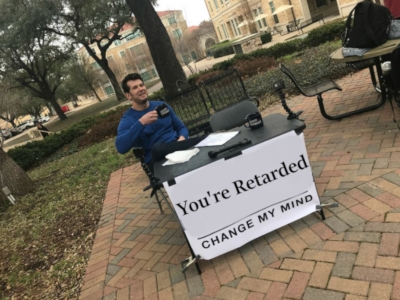 06-03-2017, 12:23 PM
Scott never would have let this happen
---
Needed a place to store my memes while I clean booted the pc so eat me 
http://imgur.com/a/eg9rI
06-03-2017, 05:39 PM
(06-02-2017 07:31 PM)

'WhyDidYouKillMePhD' Wrote: WE HAVE NOW ADDED DABBING BUT OH NO PHD THE M1 GARAND JUST CANT HAPPEN



Ffs

 
---
06-03-2017, 07:07 PM
AHAHA ARE U FUKN KIDDING HOLY SHIT



Closed