Closed
10-09-2018, 02:24 AM
This is the discussion thread for
Update #871
Added female variant to TTS (/femaletts <Text>)
Added timer to lottery draw for mayor.
Oil increase now gives another quantum drill.
Added jack-o'-lantern hat. (Thanks Reid | $60,000 and won't be available after halloween.)
Added Skull Helmet and Ninja Mask. (Thanks Skippy and Bumbles)
Changed trail price in event vault from $550,000 to $250,000.
Changed timer to be removed from vigilante/revenge list from 36 minutes to 20 minutes.

Please report any bugs associated with this update
here
.
10-09-2018, 03:59 AM
Roses


Scotland Isn't Real

ok cuck
---
oh god oh fuck
mspaint artisté - shitpost connoisseur
10-09-2018, 01:11 PM
Where the fuck is fishing at
10-09-2018, 08:48 PM
(10-09-2018 01:11 PM)

Dougscientist Wrote: Where the fuck is fishing at
it's dead
forever
no more sunfish camping
:(  
---
10-09-2018, 09:01 PM
10-10-2018, 09:18 AM
Keeb


Candy Inspector

Thx for female tts I can finally buy it now
---
10-10-2018, 09:47 PM
Adding hats, huh?
---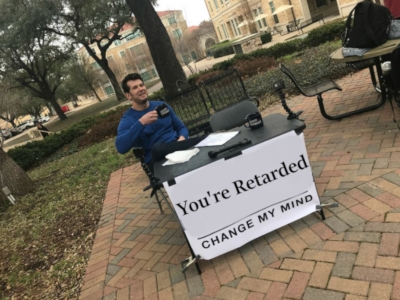 10-13-2018, 10:30 PM
Closed