Closed
[PASSIVE EVENT] Bank Heist
11-05-2018, 05:21 PM
(This post was last modified: 11-06-2018 05:08 AM by Daniel Lovett.)
Passive Event: Bank Heist
Hello everyone! Sometimes when I am on the server a bank vault will randomly appear in FOTO:
-The bank vault will contain 2 fading doors and no killboxes.
-The bank will receive money deliveries randomly which add to the vault total.
-If players wish to contribute to the vault total, they can.
-Once the bank is robbed it will take anywhere from 5-20 min+ for another delivery.
-More CP online/security guards for the vault and the higher the reward for raiders.
-Prize range: $10,000-$100,000+ (depending on security/cp count/raiders)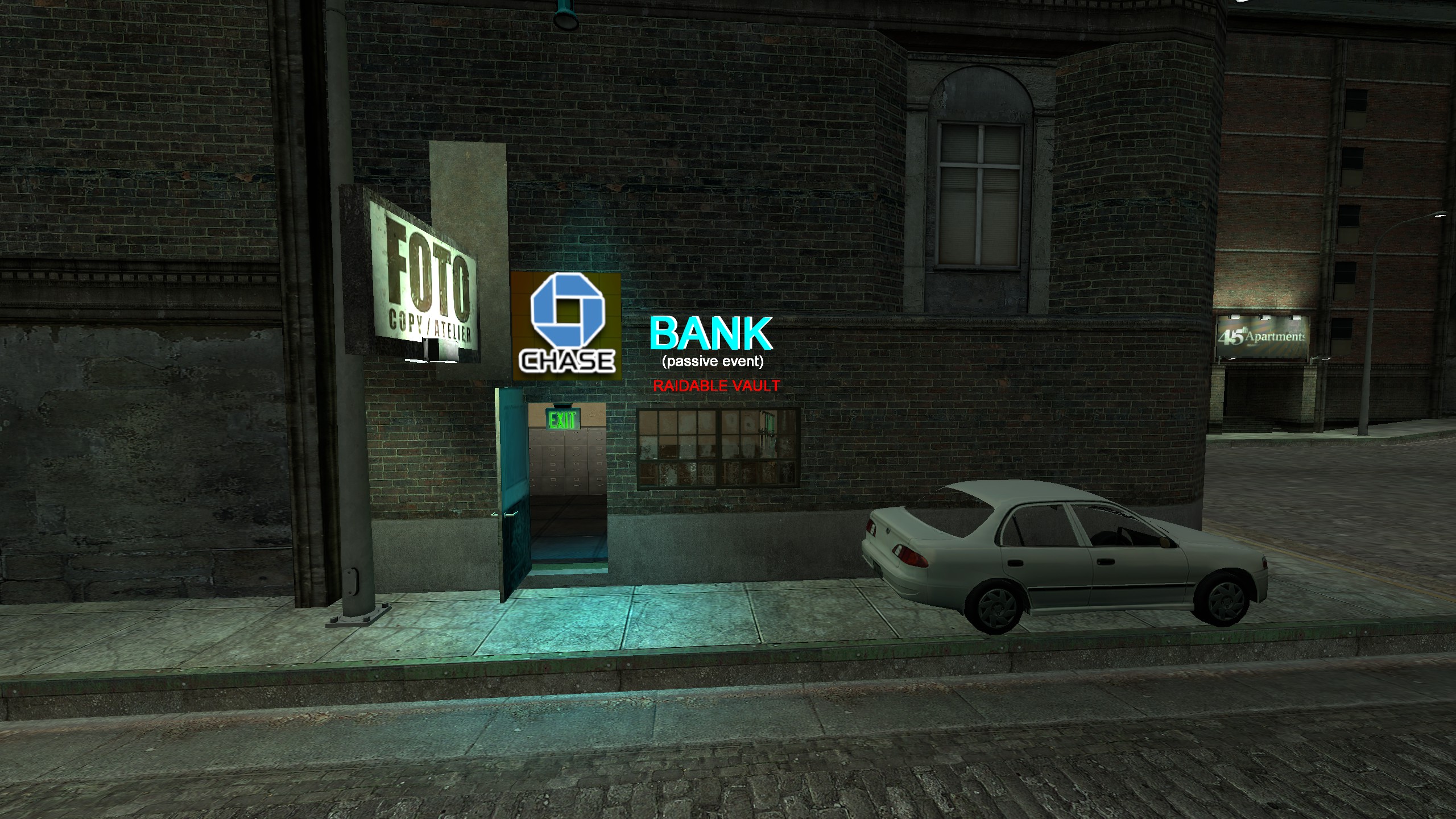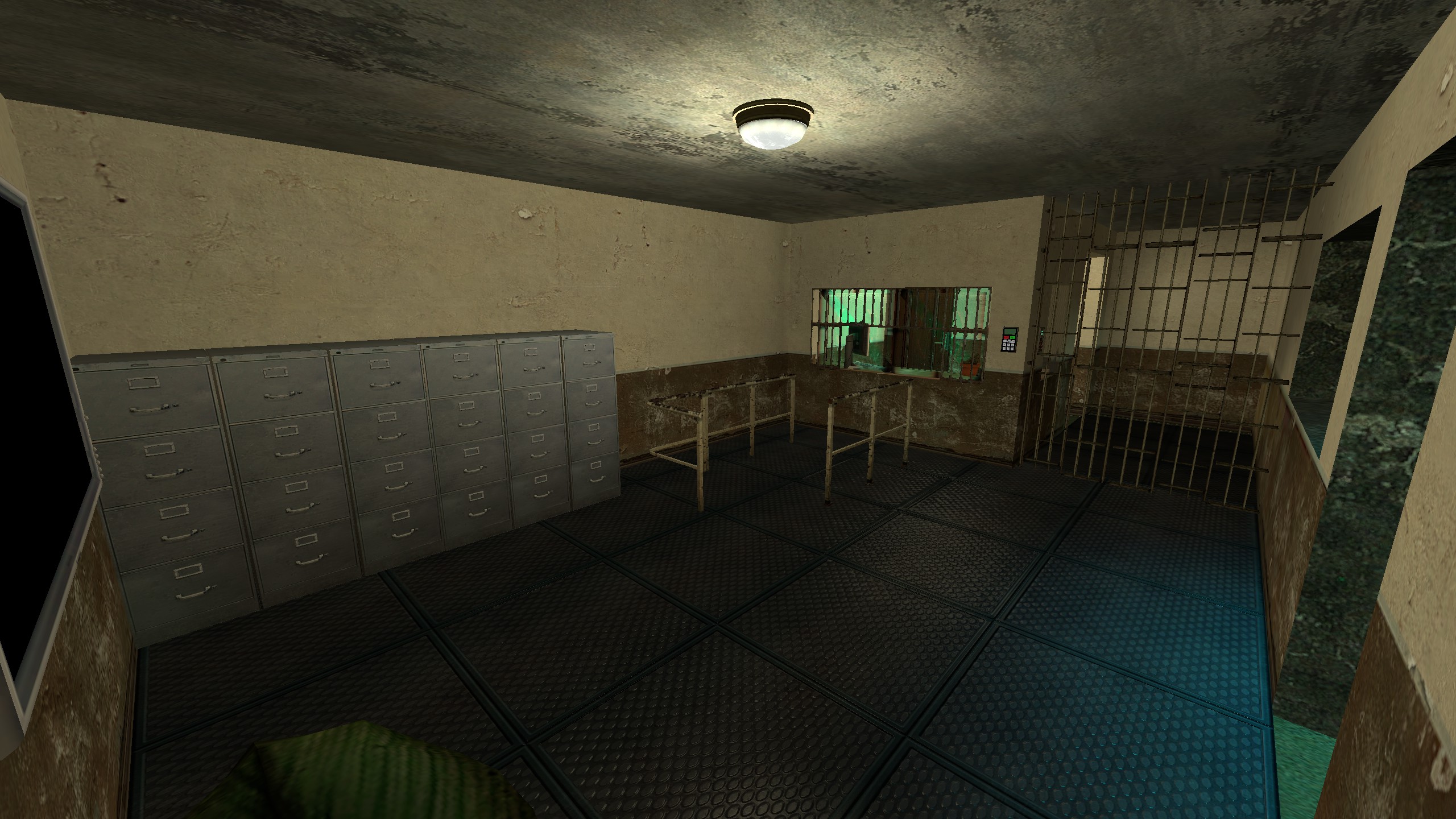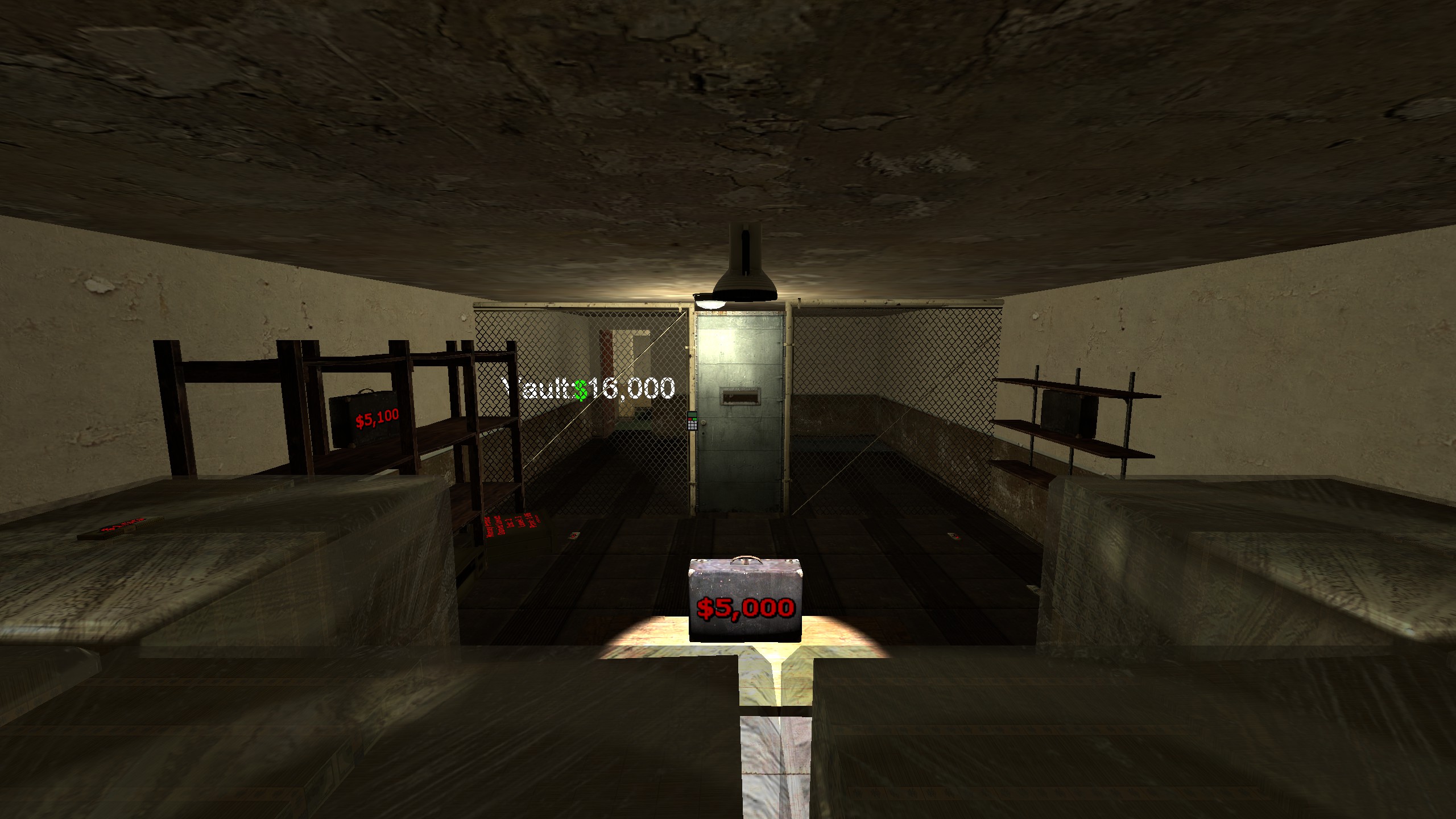 ---
---
Big shout out to Skippy for donating a whopping
$10,000,000 RP
cash for tonights (11.5.18) Bank Heist Event.
Special thanks to Legacy, Teddy, Duck with a dream, Death, Sgua the Duck as well as others who helped with/donated and participated in the event.
There was hundreds of thousands in additional donations tonight as well.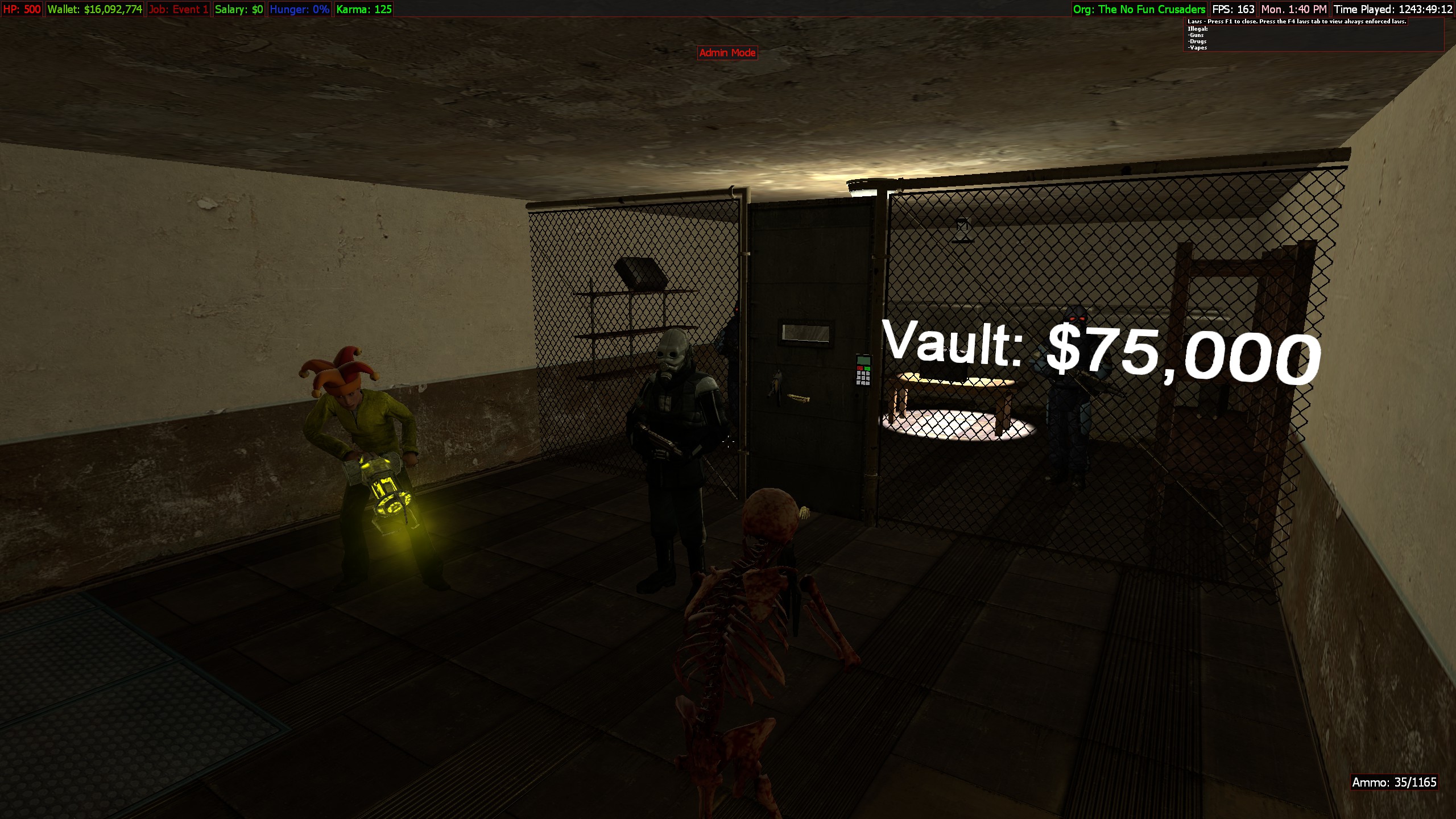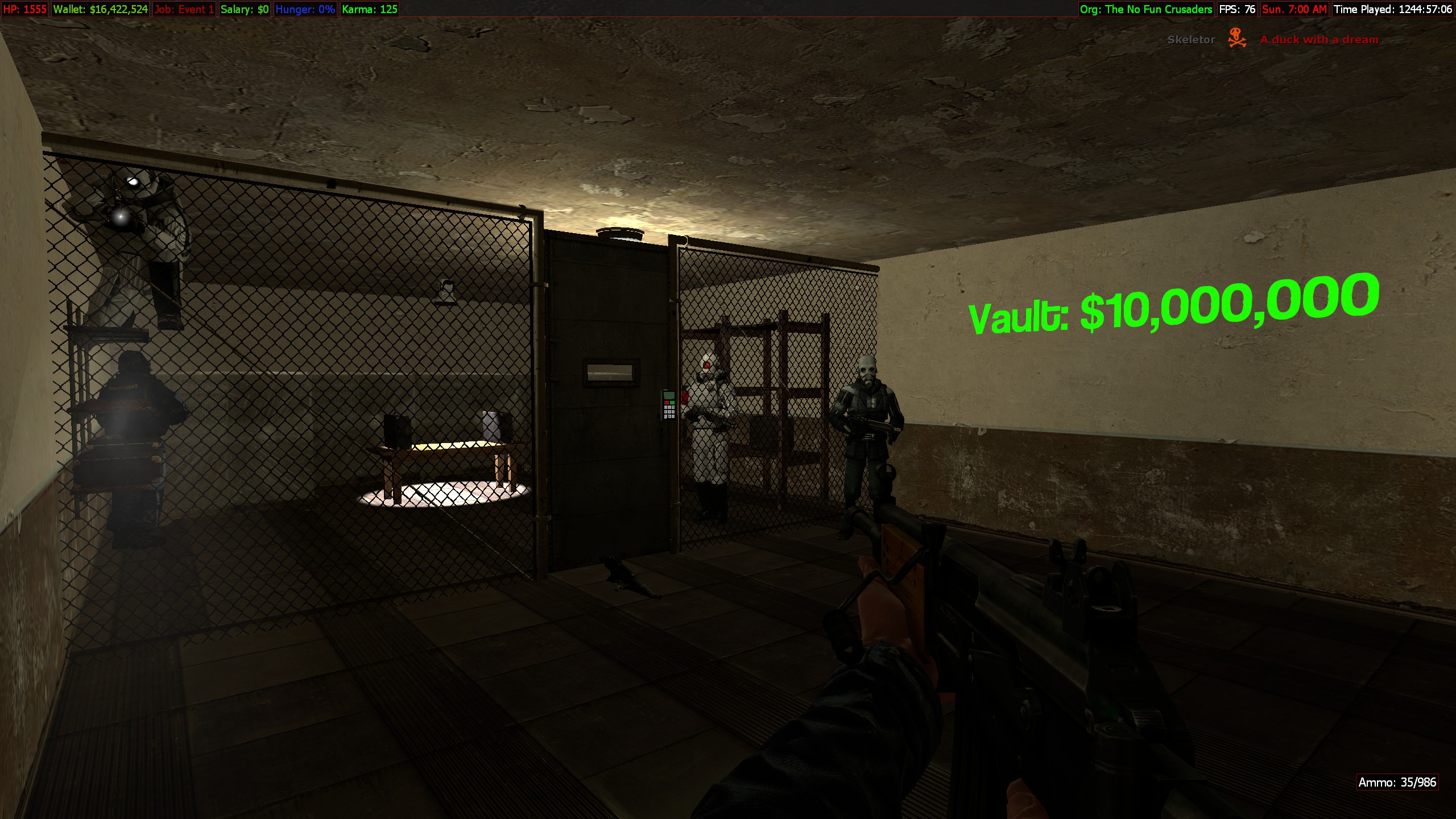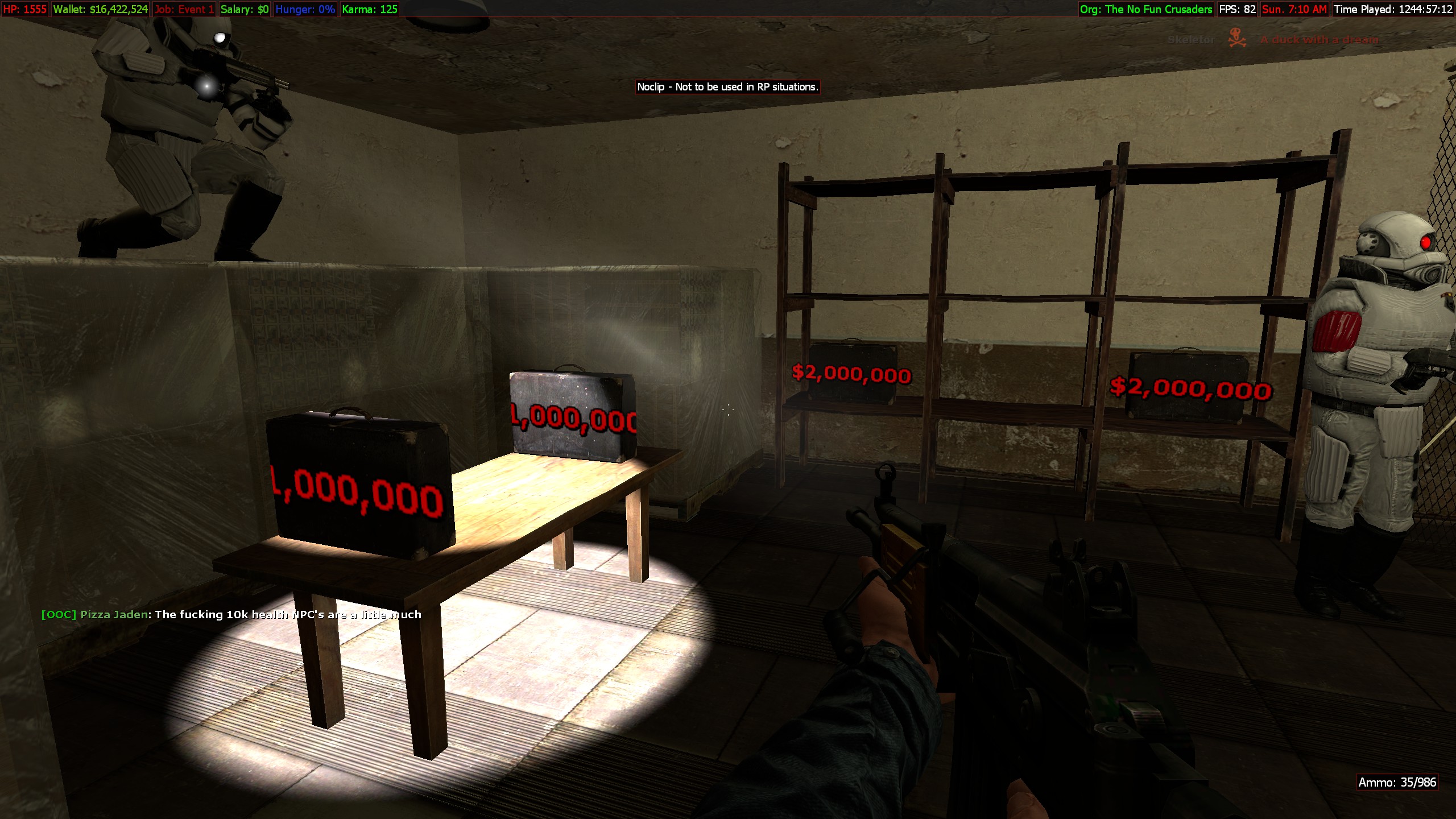 Short video of defending the back room of the event will be uploaded at some point.
---
11-06-2018, 01:42 AM
(This post was last modified: 11-06-2018 01:43 AM by SkippyTheMoonRock.)
11-06-2018, 08:08 PM
Monogue


ᕕ(◉ ʖ̯◉)ᕗ ᕙ(܍╭͜ʖ╮܍)ᕗ \(´• ε •`)/

This is ingenius. Can't wait to try this out in the near future.
11-19-2018, 12:51 AM
there was another bank heist like now
so like it was also fun
11-19-2018, 03:40 AM
(This post was last modified: 11-19-2018 03:40 AM by Sauce.)
agian, amazing job with these events
11-19-2018, 07:00 AM
Nice.
12-05-2018, 10:08 AM
Is there a specific date for these events taking place? 
---
NAZBOL GANG NAZBOL GANG NAZBOL GANG NAZBOL GANG

12-05-2018, 09:32 PM
Closed