New Reply
02-11-2019, 09:21 PM
Listen, I have made many threads in the past and have had a love hate relationship with this server. I find myself always coming back and getting addicted but it has not happened in a while and I think I have moved on. I wanted to make a official goodbye thread because I probrobly wouldnt be who I am today without many people on the server. I might come back here and there. Ill definetly miss yall.
---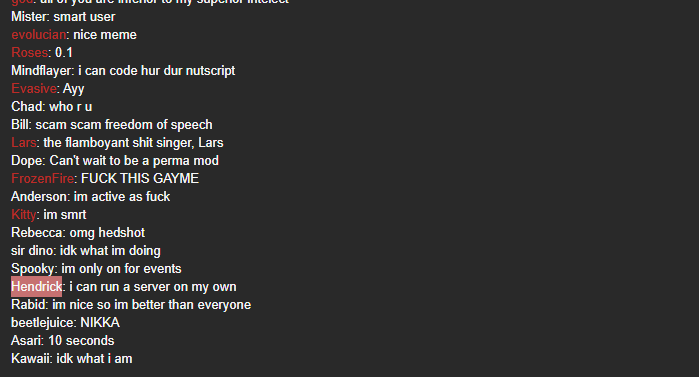 |
FORMER ADMINISTRATOR X4
|
I is trapper of century. 
500 hours of trapping
02-11-2019, 09:26 PM
Dogey


https://i.imgur.com/SmCBxjW.png

Bye, really enjoyed having you around friend, have fun with whatever you do in the future.
02-12-2019, 12:50 AM
do you still have a GTR
New Reply