New Reply
10-20-2019, 09:07 AM
It was a good run gang. Sad to see it go but this place and D3 had a profound impact on me and I won't forget the memories.

Also hmu if you wanna chill.
---
10-20-2019, 03:26 PM
Ohh my it's the legendary tree man
---
10-20-2019, 09:59 PM
(This post was last modified: 10-20-2019 10:00 PM by Nyan.)
This server was one of the best things that happened to me. This server was damn near as close to perfect as you could really get it. This place has had its ups and downs, we all know, but in the end, everyone goes back to Div, right?

I joined in a rough time in my life, and I'm happy to say this server saved my life years ago. I've shared so many memories with the amazing people here, and, even for those who may not know me, may not remember me, or may dislike me: I really hope the best for you all.

I just got engaged at 17 years old yesterday to the most beautiful girl in the world after three spectacular years together. If I hadn't been staff on this server, I'm not sure I would have learned the responsibility it would have taken to get where I am today.

Thank you all. Goodnight.
---
"You've got to make a statement. You've got to look inside yourself and say: What am I willing to put up with today?" - Arin Hanson
"If you love someone, tell them you love 'em. And if you hate them, be sure to tell them 'fuck you', at every possible opportunity." - Danny Sexbang
"Don't make fame your goal. Make your goal doing what you do to the best of your ability, and that's something no one can take away from you." -Danny Sexbang
10-20-2019, 10:04 PM
Ok wig

 
10-21-2019, 06:35 AM
came, based as gun dealer, never left. 10/10 would play again
10-21-2019, 02:41 PM
How sad, happy to have played it. Great server.
Yesterday, 05:30 PM
The year is 2012.

My friend from tf2 says, "have you ever played DarkRP?"
"no!" I said. "What's that?"

We logged onto D3 and build a shitty "shop" smack in the middle of plaza. I loved it the second i logged on.

I'll never forget my days as a no-name player on the server. When I was a member of the Iron Bank org. The day poopynose invited me to an org of Misfits, aptly named. When i met a bunch of faggots and joined the ranks of superior gays.

My time as staff, my time building creations, furnishing nooks and crannies, literally sitting around laughing at people being called the n-word and getting literal shit shoved into their mouths.

Kirk, Dak, Kalizwaski, Masked Man, Nephi. No matter my name, the server was always Div...

Thanks for the endless laughs, fun, and friendships everyone. I'm always on discord, never be afraid to reach out <3
---
RIP Masked Man, forever in our hearts, sic
semper
fedelis
 2015-2017
Yesterday, 11:21 PM
the first time i came on i saw a giant church in front of foto dedicated to monika
i didn't know how to feel
Today, 12:29 AM
(This post was last modified: Today 01:59 AM by Shin.)
Shin


Human Relations

Just wanted to say something.
Well you see, when I first started it was a welcoming place, a foreigner like myself found a place to have fun and be accepted almost immediately. Literally the second day I met great people whom invited me to join a team and so the journey began.
After a while and for a lot of time I set myself to "protect" this place and from that moment I have felt nothing but appreciation for the hard work everyone incluiding myself put to the task, and I can say from the bottom of my heart my dedication was absolute.
Even though I had my ups and downs with my activity throughout the years... almost a year of full activity, a year of innactivity then back again 2 years of activity then unannounced retirement, from the start I have always had this feeling in the back of my skull I still am part of something bigger than me, even to this day I feel it.
From the very beginning this place made quite an impact in my life, people here got me through my worst times and even though I don't talk to most of them, we shared the same space and we had a lot of laughs together.
(10-05-2019 02:44 PM)

Wolfgang Amadeus Mozart Wrote: The real world might be serious and problematic but one place that you could just let go and be stupid was DivRP.
This is how I came to interpret this place in a nutshell. All in all, a cool place to do whatever you want to do as long as you don't mess with others and meet interesting people.
Some things come to an end and that's sad but life is suffering so we as individuals must be strong. Pet a cat when you encounter one on the street.
Needless to say: Thank you Divinity and thank you DivRP.
Thank you for the good memories.
Thank you all.
/ban divrpcommunity 0 hacking my heart | Perm: Shin  
---
---
Feel free to add me on
Steam
.
---
---
Today, 03:16 AM
Imma cry why you gotta do this div 
 
---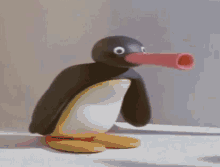 Kek-9
New Reply